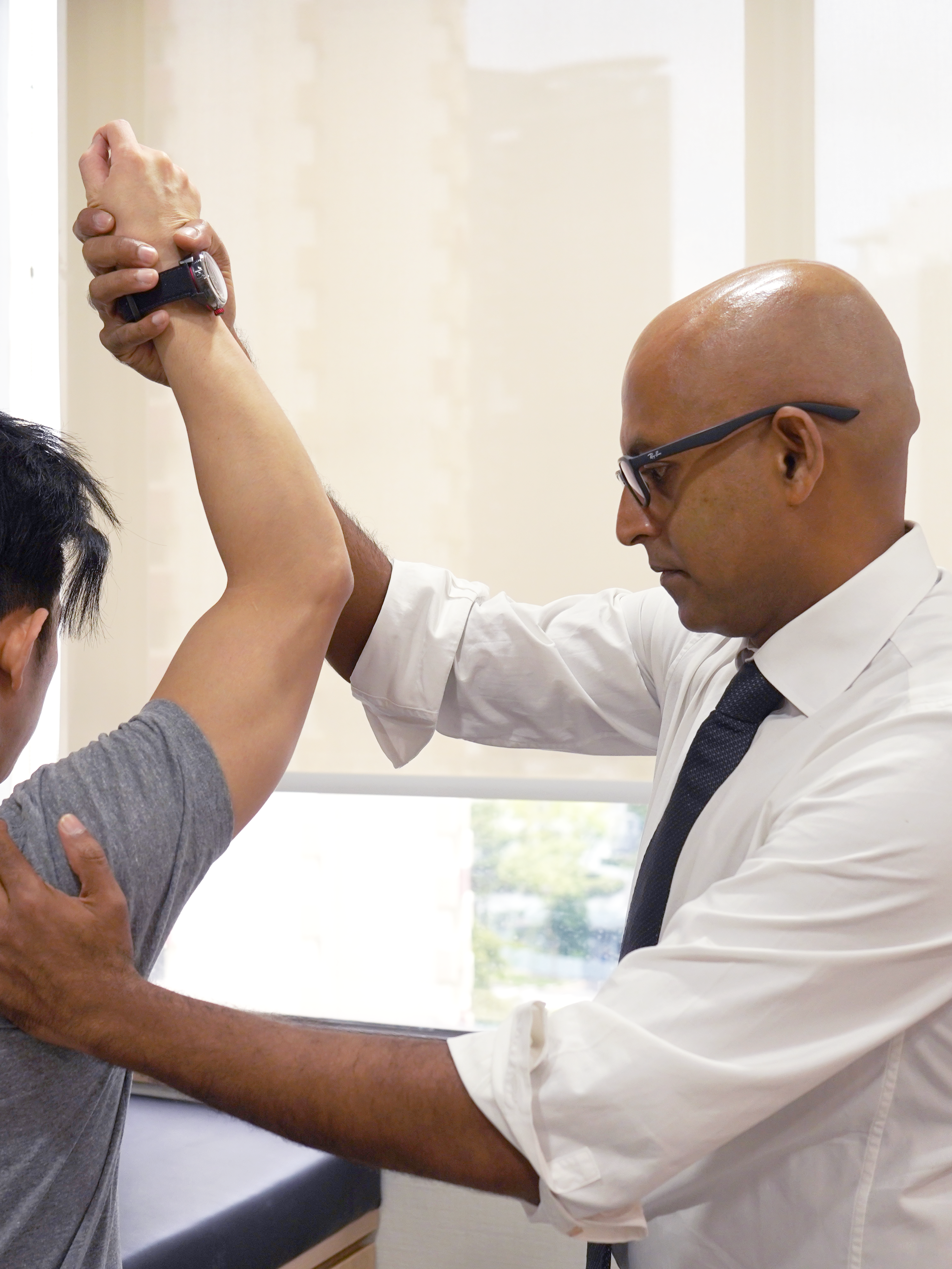 Reconstruct.
Repair.
Regain.
At Cove Orthopaedic Clinic, our utmost importance is in helping our patients maintain or regain the mobility that they deserve, all through excellent patient care right from the start. Happy and satisfied patients are what keeps us going.
'Cove' symbolises a safe & tranquil shelter for all patients, who are protected under the safe hands & expertise of our doctors. The orthopaedic doctors at Cove treat a comprehensive range of musculoskeletal disorders in both the upper & lower limbs, orthopaedic conditions related to trauma & sports injuries & even complex surgeries such as reverse shoulder arthroplasty, revision surgeries, advanced arthroscopic techniques & minimally invasive surgeries.
CONTACT US
Dr Dinesh specializes in noninvasive musculoskeletal injury treatment, he has a long history of experience working with various sport teams, including field experience in the Olympic and Paralympic Games.
Meet our Orthopaedic Specialist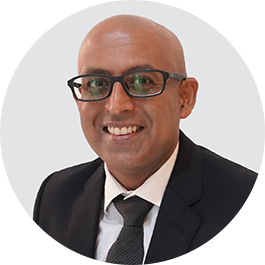 Dr Dinesh Sirisena
Consultant in Sports and Exercise Medicine
Clinical Experience – More than 15 years
Special interest area(s):
Hip and groin pathologies

Tendinopathies

Diagnostic ultrasound and guided interventions

(spine, hydro dilatations, high volume, PRP, prolotherapy, TENEX)

Sports screenings

Team medicine, 

Preventative medicine

Pitch-side care
Professional Qualifications:
MRCGP(UK), Dip(SEM)(UK&I), PgD(MedUSS)(UK),
MSc(SEM)(UK), MSc(Clinical Ed)(UK), FFSEM(Ire),
FFSEM(UK&I), FAMS(Sports Med)(Sing.)

Dr. Dinesh Sirisena is a Consultant in Sports and Exercise Medicine. He graduated form Bart's and The London Medical School in 2004 and completed his Sports and Exercise Medicine training in 2014. 
Dr Dinesh has a long history of experience working with various sport teams, including work with specialized teams such as football (AFC Wimbledon, Irish and English FA and other professional teams), rugby (Northampton Saints, Sarecens Academy, RFUW, Singapore Rugby), athletics (Diamond league events), hockey (Olympic and England) and mixed martial arts to aiding as a sports medicine doctor at the London 2012 Olympic and Paralympic Games. 
In addition to his sports and exercise medicine experience, Dr Dinesh specializes in non-invasive injury treatments including Ultrasound guided injections (lumbar spine, cervical spine, hydrodilatation, tendon stripping, PRP, prolotherapy and high-volume injections), TENEX therapy and Shockwave therapy. 
During his time leading the Buckinghamshire Musculoskeletal service as the Local Medical Director, Dr Dinesh was in charge of providing a variety of ultrasound guided interventions, clinical supervision for doctors and physiotherapists and management support for service continuation/development. 
Dr Dinesh previous experiences include serving as a consultant with Hertfordshire Community NHS Trust and subsequently, a consultant in Sports Medicine with Khoo Teck Puat Hospital (Singapore), where he provides specialist MSK, medical screenings, rehabilitation, and educational services to the local and international community.
Besides his clinical experiences, Dr Dinesh is also deeply involved in research & education as a highly respectable assistant professor in both NUS Yong Loo Lin and NTU lee Kong Chian school of medicine in Singapore.