WELCOME TO
Cove Orthopaedic Clinic
At Cove Orthopaedic Clinic, our utmost importance is in helping our patients maintain or regain the mobility that they deserve, all through excellent patient care right from the start. Happy and satisfied patients are what keeps us going!
READ MORE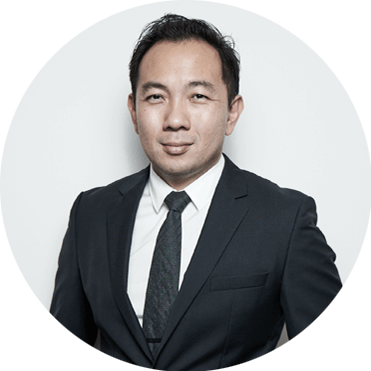 CONSULTANT ORTHOPAEDIC SURGEON
Dr. Sean Ng
Dr Ng graduated from the National University of Singapore in 2001. He obtained his postgraduate Membership of the Royal College of Surgeons of Edinburgh in 2006, and his Masters of Medicine in Orthopaedic Surgery in 2007. Besides being trained in general orthopaedic and trauma surgery, Dr Ng has an active interest in foot and ankle surgery.
FIND OUT MORE
COVE ORTHOPAEDIC CLINIC
Care Philosophy

Recovery-focused
We specialize in comprehensive orthopaedic care, and will return our patients to the quality of life and activities that they love.

Evidence-based Approach
We offer only practices that have been extensively researched and proven to be effective, so that you can have full confidence in the quality of our care.

Personalized
We care about your unique background and strive to make your experience as comprehensive and individualized as possible.
HERE TO KEEP YOU ACTIVE:
Immediate and Long-term Orthopaedic Care
If you have further enquiries or would like to make an appointment at Cove Orthopaedic Clinic, simply fill in the form below or call us at +65 9631 7637. We will get back to you as soon as possible.