Ligament Tears
A ligament is a tough band of fibrous connective tissue that connects bone to bone, usually holding structures together to keep them stable. When the ligaments get stretched or torn due to a force that is beyond the normal range of motion, this results in a ligament tear and leads to a sprain.
Ligament tears commonly occur in different parts of the body, such as the ankle.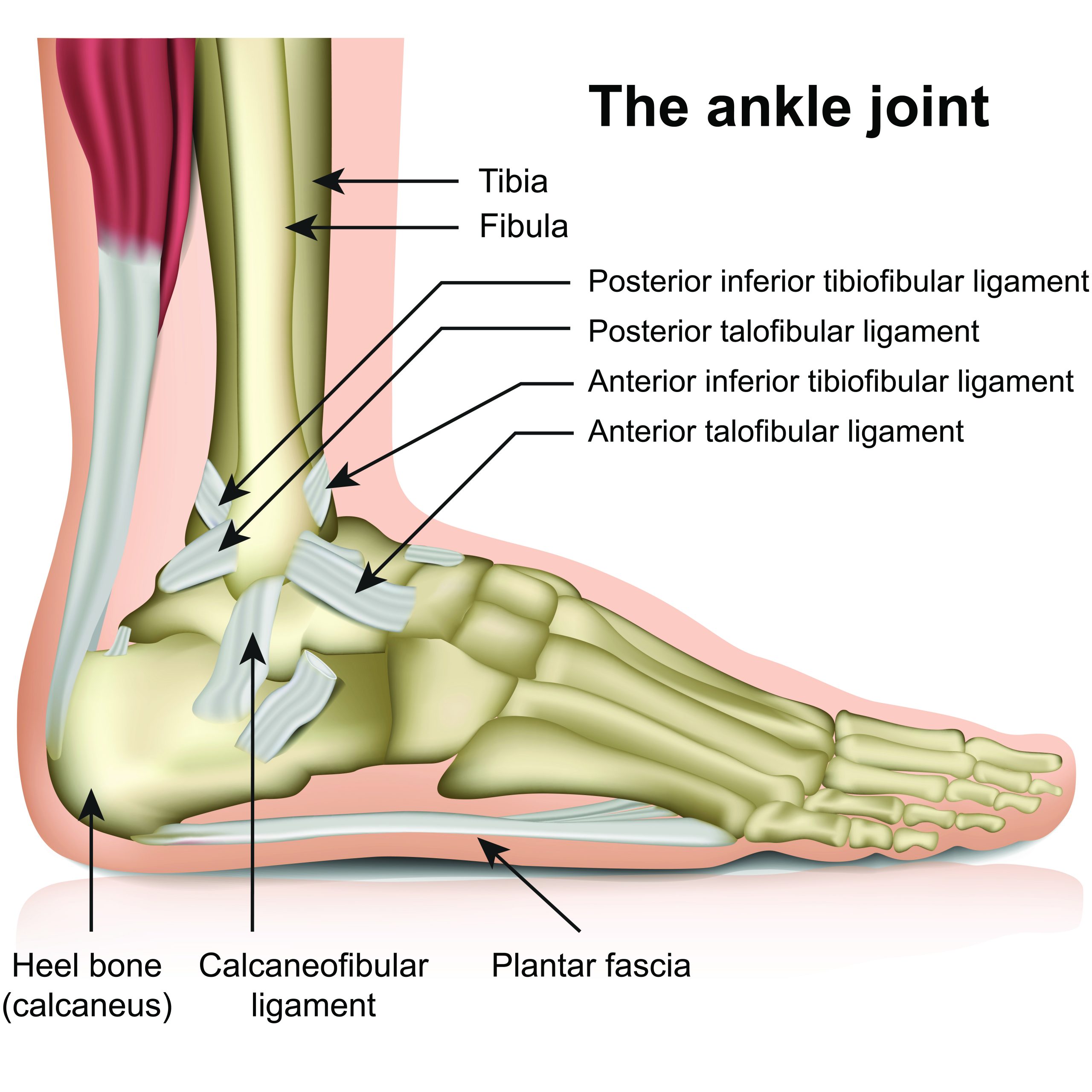 In an ankle joint, the lateral ligament complex is usually the area that gets torn, which consists of the anterior talofibular (ATFL), the posterior talofibular (PTFL) and the calcaneofibular (CFL) ligaments.